Mexico's Leading Hair Transplantation Surgery Center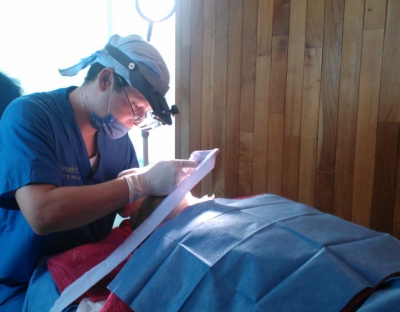 With our help and the use of our site you will gain:
The necessary knowledge to understand hair restoration surgery in Mexico.
Feel confident knowing you're in safe hands with us and our overwhelming desire to provide you with quality, successful hair transplantation surgery in Mexico.
We will provide you with affordable hair loss solutions in Mexico. Saving you nearly 70% when compared to United States and Canada.
Hair Transplant in Mexico
When you consider hair transplantation surgery, one of the first questions is ...where should I get my hair transplant surgery done? The answer is without a doubt, hair transplantation Mexico. Not only because of the affordable cost of hair restoration in Mexico but also the high quality of services and advanced hair loss Mexico advanced technologies available, including FUE Hair Transplant Mexico.
Choosing your hair transplant surgeon in Mexico should be a delicate process as not every one who claims to be an expert at hair transplantation is necessarily an expert. Reveert Hair Transplant clinic solely works on hair transplant surgery in Mexico and promises the most successful results.
Today, there are unique techniques to evolve hair restoration in Mexico or prevent further hair loss. Reveert delivers significant educative matters on these progressing techniques and helps you gain valuable insight on your journey to a new confident you.
Your Hair. Your Freedom.
Hair has major social implications on men and woman. While there remains many causes of hair loss for men and hair loss for women including disease, nutritional deficiency, hormone imbalance, and stress; valuable solutions await you with hair transplant Mexico, including FUE in Mexico, repairs for hair transplant Mexico and cost effective hair loss medications in Mexico.
Hair transplants Mexico are a trivial dermatological procedure in which hair follicles are relocated from the permanent and thick donor regions on the sides and back of the head to expanses of thinning or balding areas of the front, top, and crown, as well as eyebrows, beard areas, and chest.
Why choose Hair Transplant Mexico?
Reveert has become one of worlds most renowned and respected hair restoration practices in Mexico. Chief expert, Dr. Roberto Guerrero Zazueta and his experienced team performs hair transplant surgery using advanced hair treatment techniques and consistently achieves exceptional, and virtually undetectable, hair transplant results. With our surgeons skilled hands, patients can achieve exceptional density and a natural hairline without worrying about linear scarring. Reveert has had astonishing success and promotes new therapies and advanced hair loss technologies. Learn more about us.
Getting to the Root.
Reveert is the premier destination in Mexico to offer FUE. This method is unparalleled by any other follicular unit extraction technique and, unlike a strip procedure, will not leave an unsightly linear scar on the back of your head.
We offer the most innovative hair loss and restoration treatments.
Our hair loss surgeons have rigorous training in hair surgery in Europe and the United States.
Our clinics are opportunely located in Guadalajara and Puerto Vallarta: the impeccable blend of attraction with the exhilaration and sophistication of striking, lively cities.
Is Hair Restoration Mexico right for you?
Reveert offers all proven hair loss solutions in two exclusive settings—Guadalajara and Puerto Vallarta. We accommodate to individuals with all any type of hair loss including male pattern baldness, female hair loss and individuals distressed from Alopecia and Trichotillomania.
Stay in Control.
We have raised the bar in helping thousands of men and women struggling with thinning hair or hair loss, change their lives and ultimately reach a more desired appearance.
Why am I losing my hair? What are the causes of hair loss?
You have questions. We have answers. Before you dive into hair restoration, it is important to become familiar with the procedures and hair surgeons performing these cutting-edge techniques.
Traveling to Mexico for Hair Transplant Treatment
Thousands of patients have traveled to renowned hair specialists, Dr. Roberto Guerrero Zazueta and Dr. Reynaldo Isaac Espinosa Chiu for their expertise in hair transplant Mexico. Patient's traveling abroad can take advantage of inexpensive flights, short travel times and the most striking accommodations.
There are a few reasons people may choose to undergo cosmetic surgery abroad, including cost and and overall surgeon experience. Reveert has one of the highest numbers of well-qualified surgeons in the world; it may be valuable experience to look outside of the US for hair transplant surgery.
Our GOAL
HairtransplantinMexico.com has arrived with one goal in mind— our commitment to you. This begins with meticulous patient education. Each circumstance of hair loss is unique and must be approached with a customized line of attack.
HairTransplantinMexico.com provides hair loss sufferers the best suited options even when traditional hair transplant methods were invaluable.
Please use the form on the right to contact us or get a free hair loss evaluation from one of our specialized surgeons.
GET A FREE QUOTE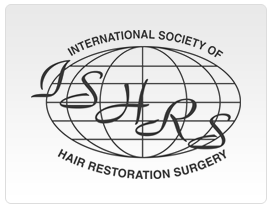 Locations
Boulevard puerta de hierro #5150 Torre B 5to piso Consultorio 503 B
C.P. 45110 Zapopan Jal.

+52-33-1368-2022